The Original Caribbean Bracelet
®
A cherished island favorite for over 30 years
A Tradition to Treasure
Over 30 years ago, we got our start selling this simple yet chic hook-style bracelet that has since become synonymous with the Caribbean. Each of our bracelets is handmade in the Caribbean from sterling silver, karat gold and titanium all with accents and wraps in 14K gold.
Tradition says that when the wearer positions the hook inward—towards the heart—it signals that their love is already dedicated to a special someone. When it's worn facing away from the heart, it invites love and good fortune into their life.
Since we launched The Original Caribbean Bracelet® collection, we've designed over 200 other styles, each with their own unique twist on the traditional hook closure.
Keeping the ocean close at hand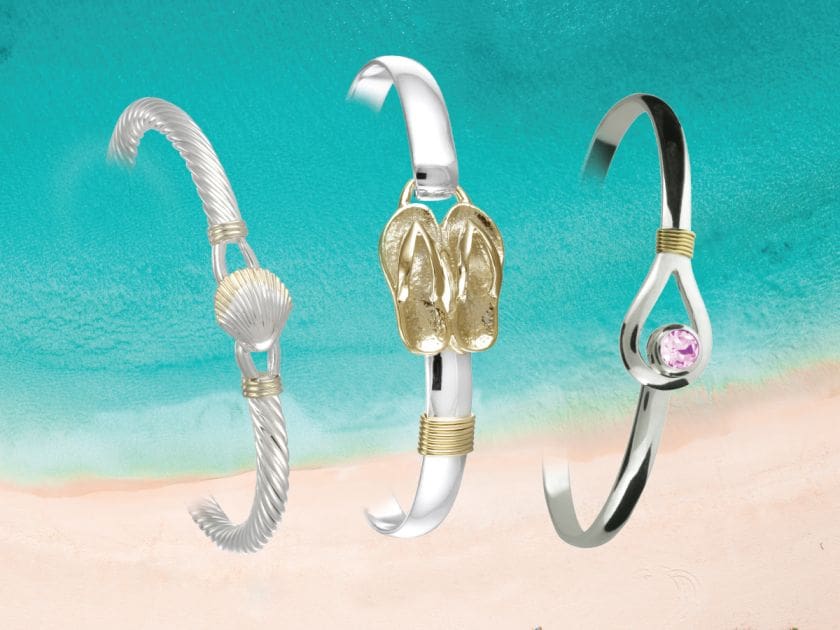 Our Beach and Sea Life collections were designed with our partner stores in mind. These pieces pair the classic hook closure with elegant designs inspired by warm weather, turquoise water, and sand between your toes—perfect for jewelers and gift shops in beach towns and ports of call.
No matter how your customers spend their vacation, there's a Caribbean bracelet to match. Sailors will find compasses, nautical knots, and even a mermaid. Our fishing designs cleverly pair marlins, kingfish, and more with an angler's hook. And for those who never leave the shore, sand dollars, flip-flops, and palm fronds will conjure up memories of long, lazy days and cool breeze nights at the beach.
We have also discovered that the dazzling azure hue of Larimar lends a touch of drama to our ocean-inspired pieces. Many of our hook-style bracelets have the option to add a Larimar stone—for example, in the shape of an ocean wave.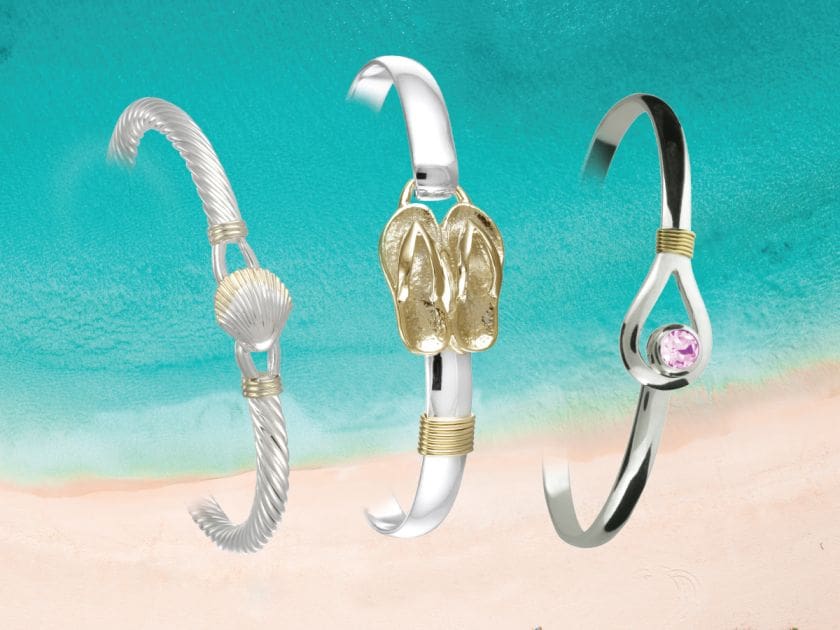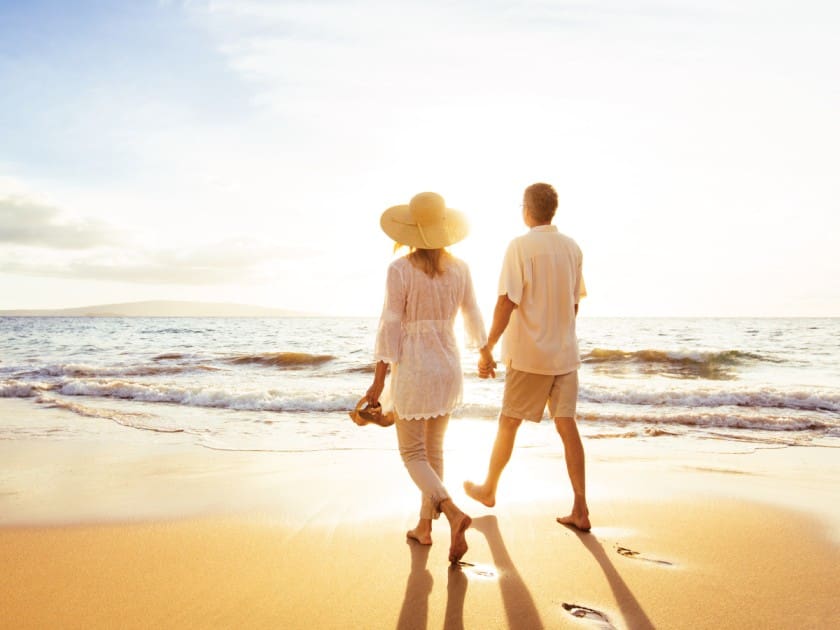 Customers shopping for their other half will find romantic styles from a finely wrought love knot studded with cubic zirconia to a Shared Moments™ bracelet with a delicate charm that evokes a treasured memory.
Other giftable bracelets feature a sparkling stone that represents a birth month or a cause close to their heart. Or our totally unique Shared Moments ™ bracelet symbolizing the love between two people in the joining of two circles creating an infinity sign makes an excellent marriage or anniversary gift. Celebrate a favorite hobby with a closure in the shape of a tennis racquet or a horseshoe.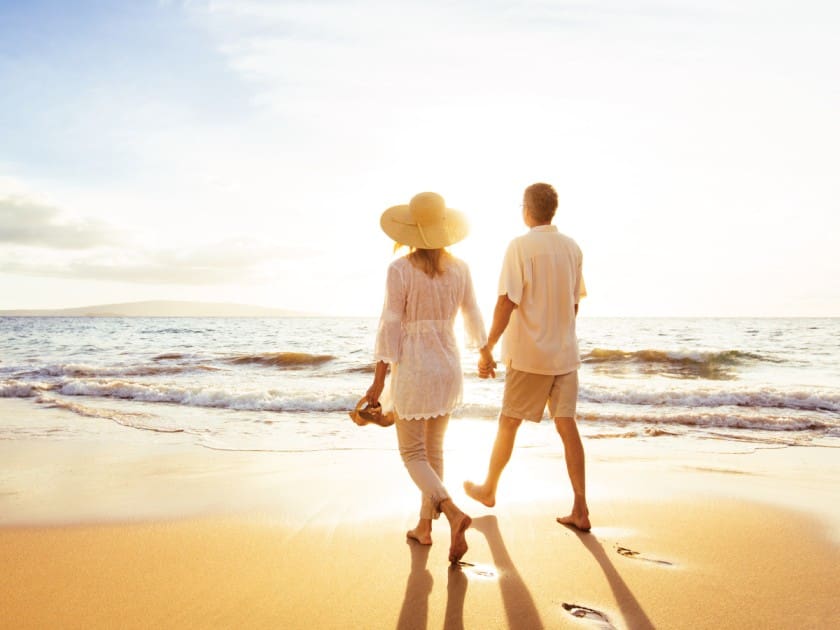 The perfect keepsake representing your area only available in your store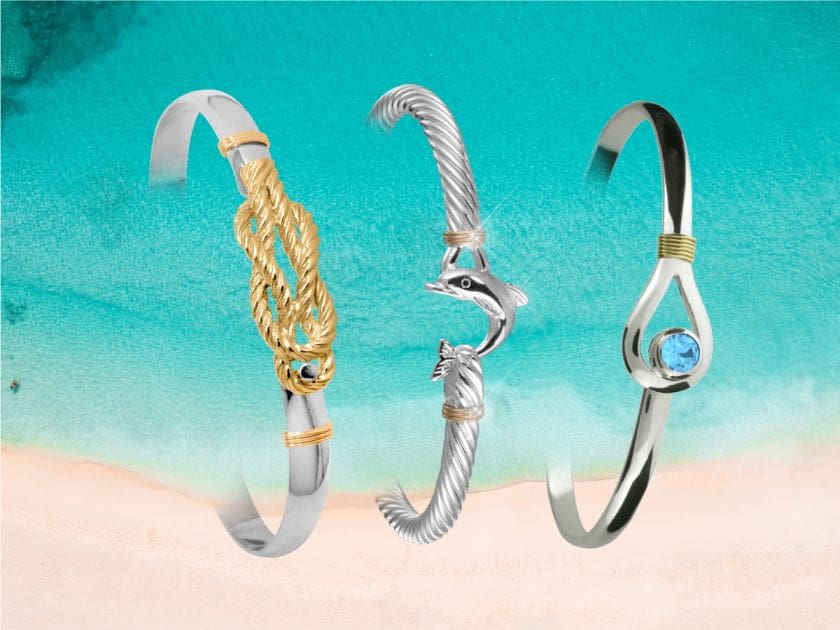 The Original Caribbean Bracelet® is endlessly adaptable to meet your customers' needs. Our signature bracelets come in polished sterling silver with wraps in either silver or gold, and some styles also incorporate cubic zirconia.
Our luxury line is made entirely from 14K gold, with the possibility to add diamond accents on certain styles.
We can also design a hook-style bracelet to be sold exclusively at your store. We've created bespoke styles celebrating local landmarks and icons as well as designs for corporate and charity use, and can offer you an exclusive in your area, which can create customer traffic you may have never seen otherwise.